LIGHT IN THE WORLD assists the persecuted Christians in Sri Lanka and aids new assemblies and home churches in their development and Expansion.

We do not only render spiritual assistance but also humanitarian aid which these Christians need urgently.
We have following projects: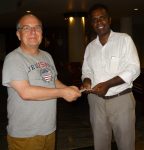 Pastor Chandran leads a growing house church in southwestern Sri Lanka. There are few Christians in this area and they are persecuted by Buddhists. Therefore, the congregation meets in various private homes to celebrate worship.
We support this community through spiritual and practical help!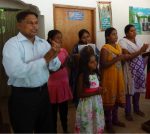 Pastor Robert Sinnappan leads a church in Central Sri Lanka.
The church urgently needs a new roof. The old roof was destroyed by heavy monsoon rains. Currently there are no services during the rainy season. A new roof costs about 1500 Euros.
For the planned church building a lot of building material has to be bought. Cost about, 7000 Euro.
We want to advance missionary work there by helping to provide faith seminars and evangelism for the unreached.
An urgent concern is also the repair of a minibus (built in 1985) which is mainly needed for mission travels.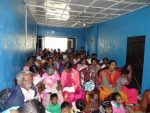 Pastor Phillipp leads a church in a Tea Estate. This region is home to Indian Tamils, who were relocated for work by the former colonial power Great Britain about 100 years ago. Many of them do not know the gospel. The church now wants to reach many people with the gospel. The church building is in danger of collapse due to the extreme weather conditions. To protect the building, construction and security measures are necessary. The cost of construction material is about 2000 Euros.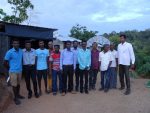 Pastor Saman planted two rehabilitation centers for drug addicts
in Sri Lanka.
The men who live there have experienced bad things. Through the message and power of Jesus Christ they can be freed from their bonds. Some former drug addicts are now working in the rehabilitation center and helping others become drug-free.
This work carries itself through agricultural self-sufficiency and donations.
Mission trips
Mission travels are planned to in Digana, Dayagamma and other areas of Sri Lanka, including crusades in various Hindu villages
We urgently need your prayers and support
– Please pray that the word of God reaches the hearts of the people. His word is inversion, restoration and healing.
– Pray for the people who come to the events
– We want to give the participants a meal as many people are very poor.
– Ask for protection and travel while traveling